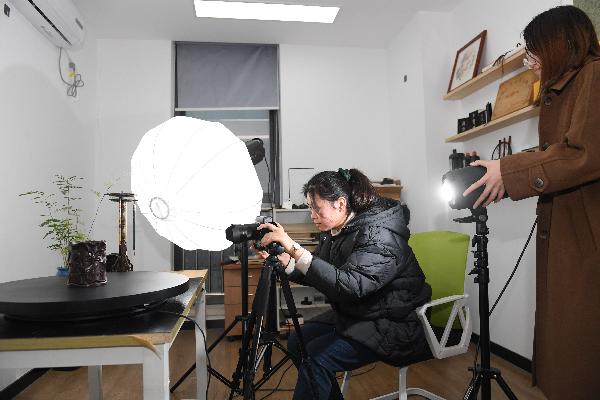 HANGZHOU, March 18 (Xinhua) -- Zhejiang Province, an e-commerce heartland in east China, reported a robust increase in online retail sales in the first two months this year.
The online retail sales of the province in the period reached 246.8 billion yuan (about 38.05 billion U.S. dollars), up 48.5 percent from the same period last year, data from the provincial department of commerce showed.
Residents in the province, home to the e-commerce giant Alibaba, spent 138.4 billion yuan on online shopping from January to February, up 54 percent year on year.
Clothes, shoes and bags, home decorations, as well as computers, communication and consumer electronics ranked in the top categories in terms of online sales.