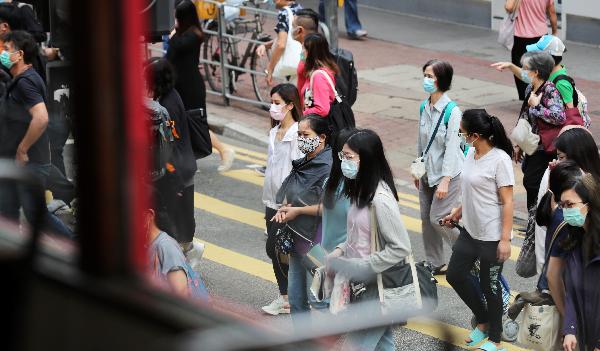 HONG KONG, June 1 (Xinhua) -- Hong Kong's retail sales continued to increase in April thanks to an abating COVID-19 epidemic.
The value of total retail sales in April was provisionally estimated at 27 billion Hong Kong dollars (3.48 billion U.S. dollars), up 12.1 percent from a year ago, the Census and Statistics Department of the Hong Kong Special Administrative Region (HKSAR) government said Tuesday in a report.
In the first four months combined, the retail sales value went up 8.5 percent year on year.
A government spokesperson attributed the continued growth in retail sales value in April to a low base of comparison in 2020 and said the retail sales volume was still far below the pre-pandemic level.
In April, sales of jewelry and valuable gifts surged 93.2 percent from a year earlier, and sales of wearing apparel jumped 64.7 percent. Sales of footwear and other clothing accessories gained 36 percent.
Looking ahead, the spokesperson said the near-term outlook for the retail trade is still challenging as inbound tourism still takes time to recover.
It is essential for the community to actively get the COVID-19 vaccine to create favorable conditions for a more visible revival of the retail trade and other consumer-facing activities, said the spokesperson.