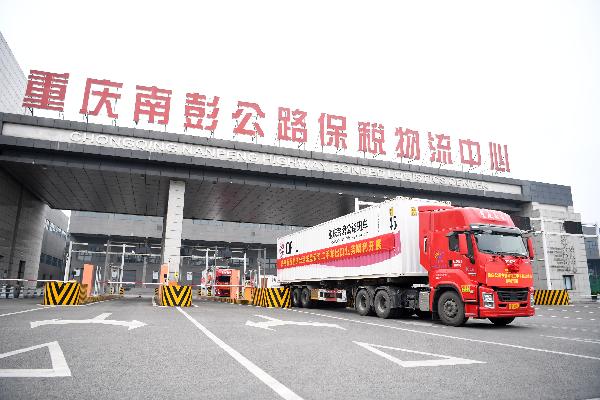 CHONGQING, July 30 (Xinhua) -- Southwest China's Chongqing Municipality saw its cross-border e-commerce trade grow substantially in the first half of 2021.
From January to June, cross-border e-commerce trade of Chongqing amounted to 6.14 billion yuan (945.46 million U.S. dollars), an increase of 75.6 percent year on year, according to the municipal commission of commerce.
Specifically, business-to-business (B2B) e-commerce export surged four times to 2.91 billion yuan.
Chongqing has been leveraging its logistical advantages as a major hub for China-Europe freight trains and a center of operation for the New International Land-Sea Trade Corridor to boost B2B e-commerce export.
The inland city has promoted the cooperation between global B2B platforms, such as Alibaba.com and Amazon, and local businesses including manufacturers of auto and motorcycle parts, machine tools, and textile and garments.
In the first half of this year, Chongqing saw its foreign trade increase 37.6 percent year on year to 376.6 billion yuan, according to local customs.