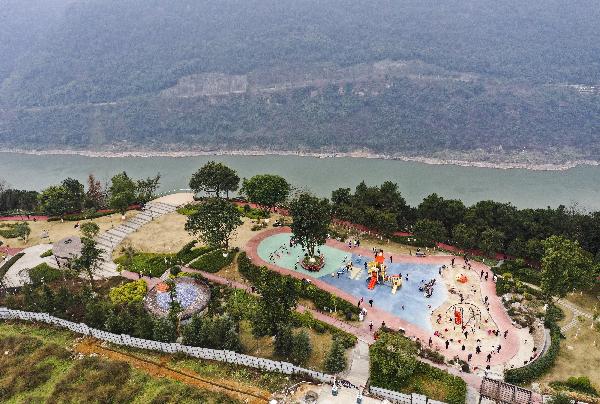 CHONGQING, Jan. 17 (Xinhua) -- Southwest China's Chongqing Municipality reported a stable and progressive economic growth in 2021, official data showed.
The city's gross domestic product (GDP) reached nearly 2.78 trillion yuan (438 billion U.S. dollars) in 2021, surging 8.3 percent from a year earlier, according to the government work report delivered Monday at the fifth session of the 5th People's Congress of the Chongqing Municipality.
Chongqing's fixed-asset investment went up 6.1 percent year on year. The total retail sales of consumer goods grew 18.5 percent year on year and its foreign trade volume jumped 22.8 percent year on year.
Chongqing's per capita disposable income achieved 9.7 percent year-on-year growth in 2021. 
The value-added industrial output for major enterprises is projected to grow by 10.7 percent. Meanwhile, Chongqing's added value of high-tech industries and strategic emerging industries is expected to rise 18.1 percent and 18.2 percent year on year respectively. The added value of the digital economy is estimated to increase by over 15 percent.
In 2022, the city's GDP is expected to grow by around 5.5 percent, according to the report.