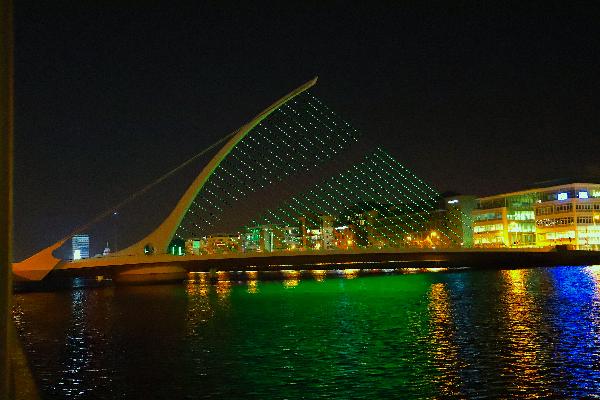 China and Ireland on Wednesday aimed to keep the strong growing momentum of trade between the two countries.
This came after a meeting between Zou Zhiwu, deputy head of the General Administration of Customs of China (GAC), and Irish Minister for Agriculture, Food and the Marine, Michael Creed.
Zou said that during the first nine months of this year, the China-Ireland trade maintained a very strong growing momentum which is very encouraging against the backdrop that the international trade is facing a downward pressure.
Latest data from GAC showed that in the January-September period of this year, the total value of goods traded between China and Ireland reached 12.85 billion U.S. dollars, up 20.9 percent year on year from a year ago.
In the first nine months, China exported 2.49 billion U.S. dollars worth of goods to Ireland, down 9.6 percent year on year, while its imports from Ireland were valued at 10.36 billion U.S. dollars, up 31.5 percent year on year.
The growth rate of Irish exports to China is much faster than that of the Chinese exports to Ireland, said Zou, adding that the share of the agricultural products in the total trade value between the two countries had increased slightly to about 10 percent.
For his part, Creed expressed his thanks for the market access that China has offered to Ireland, particularly the assistance provided by GAC in facilitating the entry of the Irish agricultural products into the Chinese market.
He said that agriculture is the biggest and most important indigenous industry in Ireland with about 90 percent of its products being exported to over 180 countries and regions around the world.
Creed stressed the importance of China as a global market for the Irish agricultural and food exports and vowed commitment to providing the highest-standard products to the Chinese market.
According to the Irish side, China is now Ireland's fifth largest market overall, the second largest market for Irish pigmeat exports and the third largest market for Irish dairy exports.
Chinese Ambassador to Ireland He Xiangdong attended the meeting.