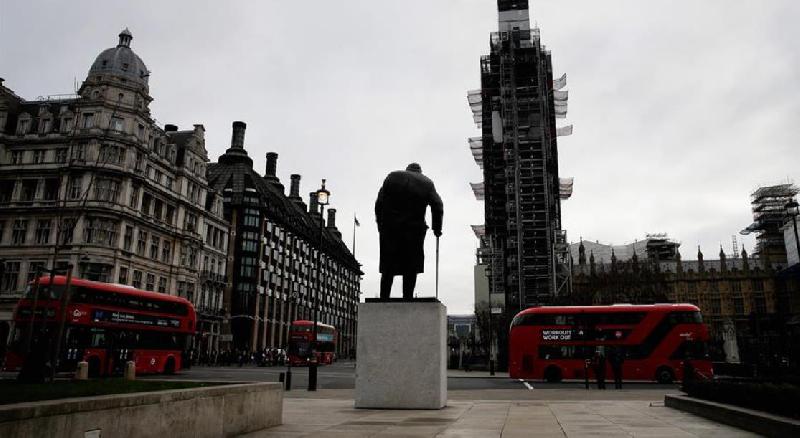 A disorderly Brexit represents one of the unknown political threats to the global economy, with a potential to harm not just the British economy but the euro economy and neighboring economies dependent on the eurozone, according to a World Bank official.
The scale of damage that could be caused by a disorderly Brexit of the Britain from the European Union (EU) cannot be gauged at this time, Franziska Ohnsorge, manager of World Bank's Development Prospects Group, told journalists at a press briefing here Tuesday.
"Brexit is a risk to UK growth, but a disorderly Brexit is a threat to euro area growth and a lot of countries rely heavily on euro area for trade," Ohnsorge said.
"The ones that rely most on trade with the euro area are in eastern Europe, such as Bulgaria and Georgia, and also North Africa."
Ohnsorge said that two of the main risks to global economic growth in 2019 were "disorderly financial market disruptions, and policy or political uncertainty which can feed into financial market disruption," adding that Brexit was one of these potential threats to stability.
"If anything derails euro area growth, it will be felt in emerging markets. It is a risk to emerging market and developing economy growth," she added.
Ohnsorge was speaking at the launch of the World Bank's annual review of the world economy, Global Economic Prospects, and is lead author of the report.
Ohnsorge said British growth for 2018 was now expected to have slowed to 1.3 percent, and for 2019 she forecast 1.4 percent growth.
According to Global Economic Prospect, euro area growth would be 2.5 percent in 2019, down from 2.9 percent last year, slowing further in 2020 to 1.7 percent and to 1.6 percent in 2021.