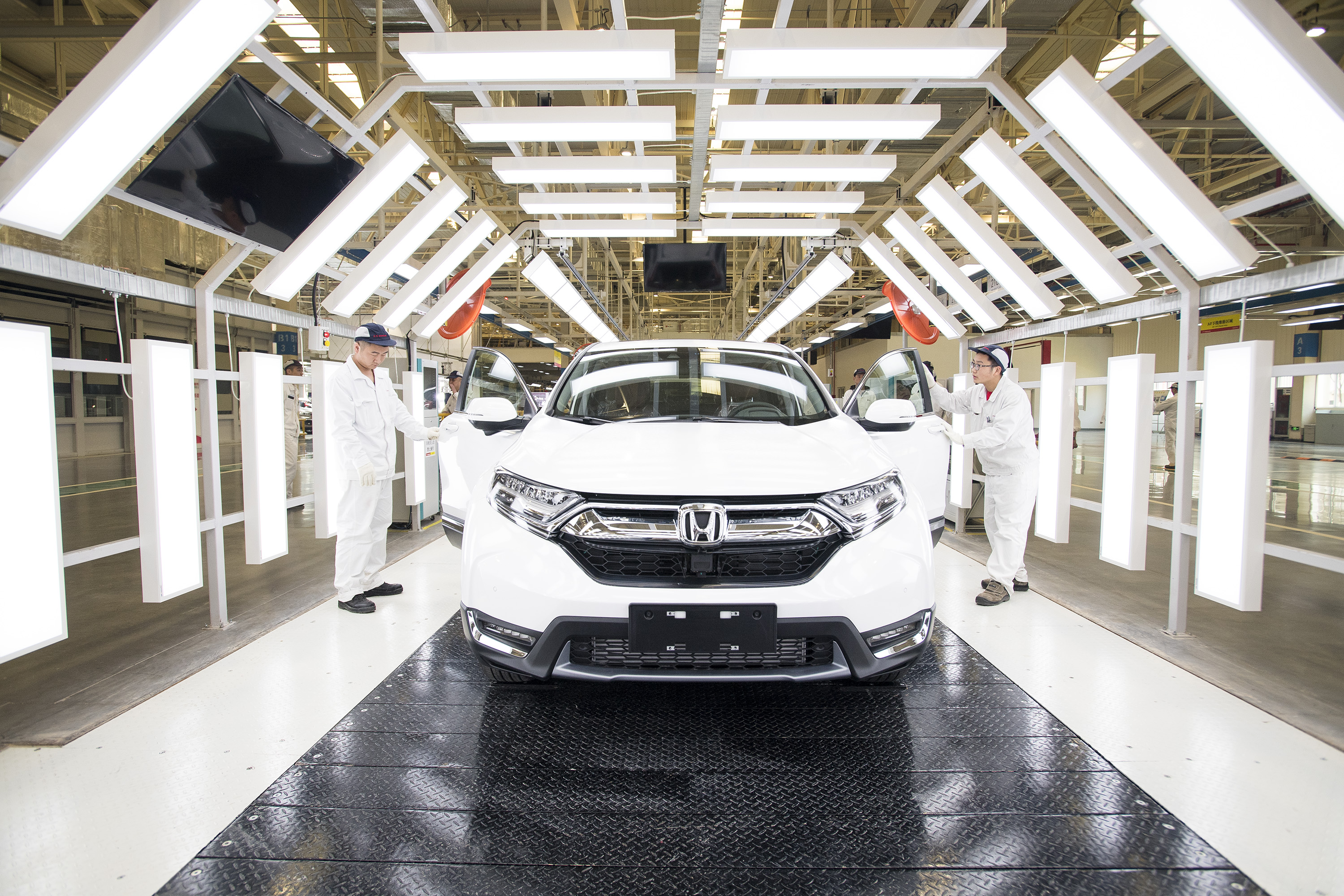 Photo taken on April 12, 2019 shows workers examining a new car at a plant in central China's Wuhan. (Xinhua/Xiao Yijiu)
BEIJING, April 13 (Xinhua) -- China's passenger car sales fell for the tenth month in a row last month, data from the China Passenger Car Association (CPCA) showed.
In March, passenger car sales (broad measure) dropped 12 percent year on year to 1.78 million, data from the CPCA showed. Compared to the previous month, sales surged 48.7 percent.
The world's second-largest auto market saw passenger car sales in the first quarter declined 10.4 percent to 5.16 million, according to the association.
Bucking the downward trend, sales of new energy passenger vehicles soared 117.8 percent to 254,000 in the January-March period. The sales were fueled by the government's preferential policies to boost clean energy use to curb pollution.
The CPCA forecast that April is likely to see a rebound of passenger car sales due to the Labor Day holiday and the VAT reduction starting from April 1.
Policymakers have been planning measures to boost consumption. Ning Jizhe, deputy head of the National Development and Reform Commission, has said that policies will be rolled out to stabilize consumption of automobiles and home appliances.