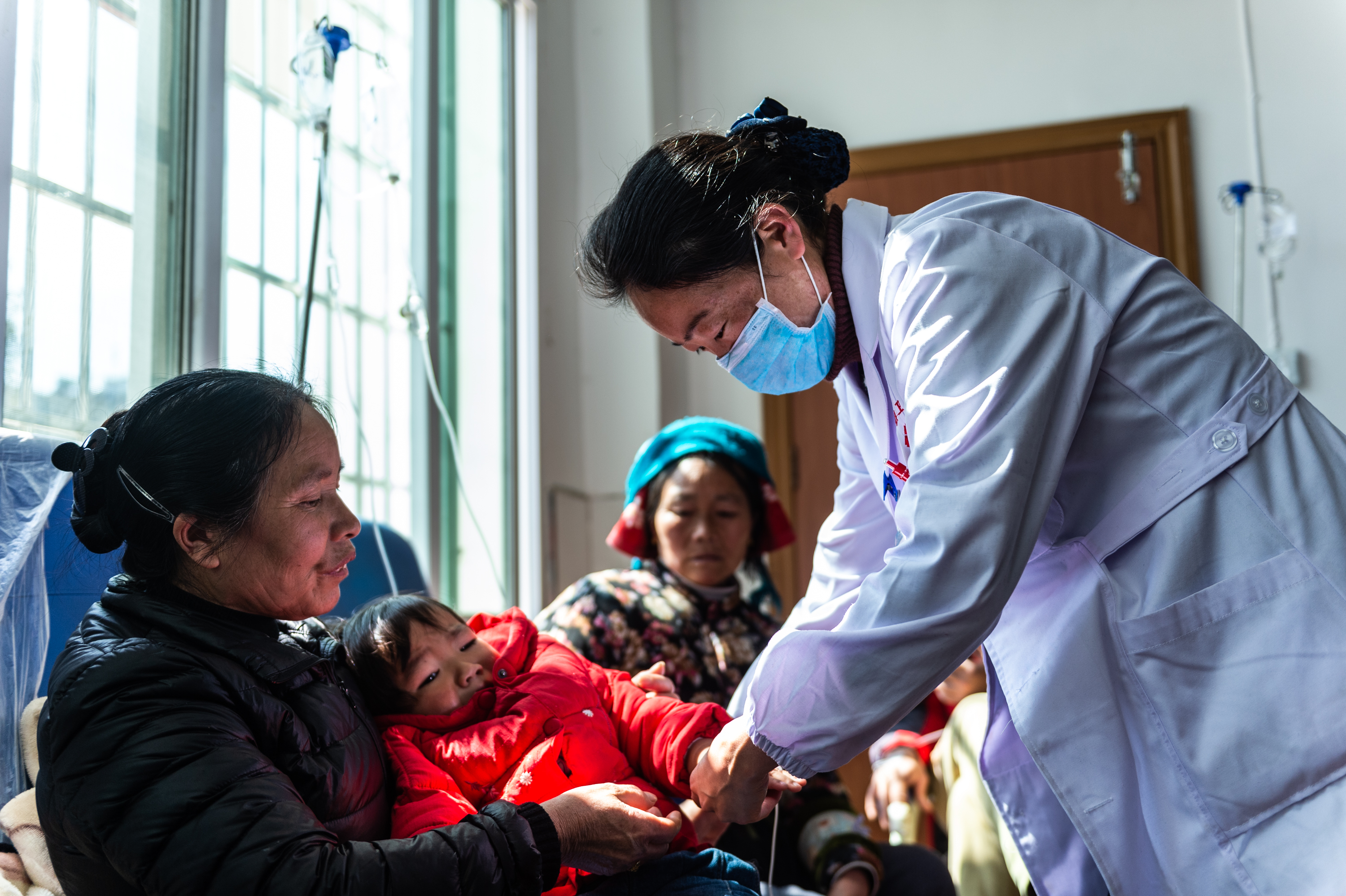 A doctor gives a child intravenous injection in Langdai Township of Liupanshui City, southwest China's Guizhou Province, Feb. 28, 2019. (Xinhua/Tao Liang)
GUIYANG, May 17 (Xinhua) -- China aims to strengthen healthcare education in poverty-stricken regions by introducing innovative forms of healthcare knowledge popularization.
At a meeting recently held by the National Health Commission (NHC) in southwest China's Guizhou Province, local health authority officials from across China shared their experience and practice of equipping people with healthcare knowledge in impoverished regions.
Basic knowledge and skills of healthcare were adapted into folk songs in some regions in south China's Guangxi Zhuang Autonomous Region, said Huang Song, a health authority official from Guangxi, adding that folk song competitions, performing tours and joint performances with healthcare themes were also held to educate people.
Introduction of healthcare knowledge and promotion of healthy lifestyles are embedded into meetings of local residents, said a health authority official from the city of Zunyi, Guizhou Province.
A three-year action plan for health promotion in poverty-stricken regions, jointly issued last year by NHC and the State Council Leading Group Office of Poverty Alleviation and Development, calls for strengthened healthcare education in impoverished areas to reduce the chances of falling into or slipping back into poverty due to illness.