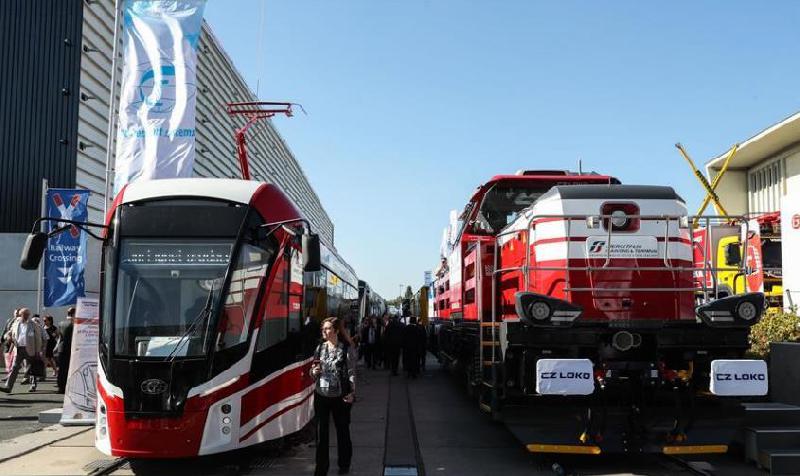 The bi-annual "Innotrans" railway industry trade fair, the largest of its kind in the world, opened on Tuesday in Berlin, with a focus on autonomous and digital technologies.
Speaking at the opening event which was attended by European Union (EU) transport commissioner Violeta Bulc and German transport minister Andreas Scheuer (CSU), Innotrans director Christian Goeke highlighted that this year's event would feature 146 international premieres in the railway industry.

The trade fair includes 3,000 exhibitors from around the world and is expected to attract upwards of 100,000 visitors.

Scheuer said that the federal government would itself help deliver "the future of the railway", as exemplified by innovations showcased at Innotrans, with public investment of 113.4 billion euros (132.8 billion U.S. dollars) until 2030.

The state-owned German National Railway Company (Deutsche Bahn) already has firm plans to implement a "digital railway" project during the coming 15 years which will enable it to increase the level of service on the same routes by 20 percent under the new European Train Control System (ETCS).

Deutsche Bahn chief executive officer (CEO) Richard Lutz argued during an Innotrans discussion forum that digitalization had introduced "an entirely new momentum in the industry", for example by laying the foundations for self-driving trains with closer intervals. According to Lutz, such technologies offered "great opportunities" to improve the provision of public transportation in rural areas and hence achieve a "good balance between metropolitan areas and the countryside."

Although German companies are major players themselves in the sector, nearly two thirds of exhibitors in 2018 are from foreign countries with France, Italy and China accounting for the greatest share thereof.

Amongst others, the French train manufacturer Alstom, which is about to merge with the corresponding division of German industrial firm Siemens, is presenting a two-level "Avelia Horizon" high speed train at Innotrans, while the German company Vossloh is unveiling a diesel-powered locomotive which can reduce its emissions by half while it travels between destinations.