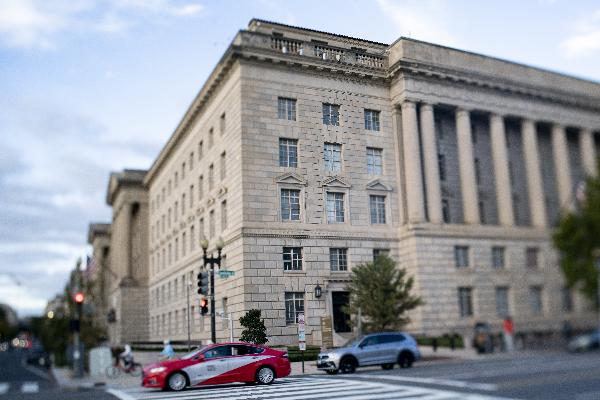 by Peter Mertz
DENVER, the United States, Nov. 1 (Xinhua) -- As supply chain woes continue to dominate global headlines, business insiders told Xinhua that the costly nightmare had been predicted by intellectual analysis long ago.
"The west coast of the U.S. is being hit more severely than the east coast," noted Ricks Dircks, a 31-year veteran in moving and storage, whose Phoenix-based company runs 55,000 square meters of warehouse space.
With the two largest ports in the country -- Los Angeles and Long Beach -- located just five hours away, Dircks said his nearby hub in a major metropolis area "makes us a cheap alternative to Los Angeles."
Dircks Moving and Logistics, which has 175 employees, is a removal company in Arizona with final-mile and warehousing operations.
Dircks called himself an "active participant" in all three key components of supply chain management (SCM): transportation, warehousing, and logistics -- the metrics analyzed by the Logistic Manager's Index (LMI).
"The (LMI) was painting a picture that has now become a worldwide issue before most people saw it as a worldwide issue," Dircks told Xinhua recently.
"Supply chain is at the center of every businesses operations like never before, so it's refreshing that the business world is paying so much attention," he said.
Apple has recently said it lost the equivalent of 6 billion U.S. dollars in sales due to chip shortages.
The popular Halloween holiday was dimmed on Sunday, after "Halloween supply chain issues make finding Halloween costumes the scariest part," according to the The New York Times.
The scenario had been predicted long ago by the LMI, whose monthly report analyzes changes in warehousing, transportation, and capacity from more than 100 top-level supply chain companies.
"The last time we saw any warehouse capacity was August of last year -- inventory has been growing more slowly than any of our metrics," supply chain expert and co-LMI founder Zac Rogers told Xinhua.
The LMI also indicated that the current problems in the field of logistics could not be resolved in the coming months.
LMI's transportation capacity metric reading in September was down 3.3 percent from August, "marking the 12th out of the last 14 months that this metric has been in the 30's -- a value representing significant contraction," the September report showed.
Meanwhile, after years of ignorance, the big mess in the United States has forced companies to pay more attention to their supply-chain professionals, who typically toil in obscurity until the latest disaster stroke.
It has also prompted business schools to refresh their supply-chain curricula to make sure the next generation of logistics managers are prepared for future crises.
"For years, we had sort of taken logistics for granted," Skrikant Datar, dean of Harvard Business School, told Bloomberg. "The pandemic caused us to rethink it."
The report added business schools are now emphasizing things such as risk mitigation, data analytics, production reshoring and supply-chain resilience.