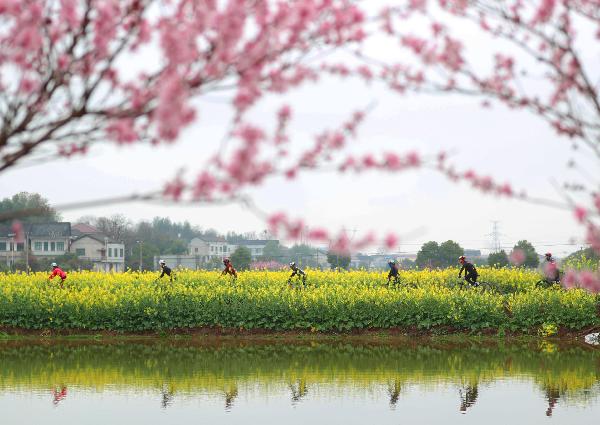 BEIJING, March 1 (Xinhua) -- The purchasing managers' index (PMI) for China's non-manufacturing sector came in at 51.4 in February, down from 52.4 of January, the National Bureau of Statistics (NBS) said Sunday.
A reading above 50 indicates expansion, while a reading below it reflects contraction.
In February, the sub-index for business activities in the services sector stood at 50.8, dropping from 51.1 in January. This indicated China's services sector continued to expand, yet at a slower pace, said Zhao Qinghe, senior statistician at NBS, while analyzing the February reading.
In breakdown, consumption-related segments such as retail sales, catering and entertainment logged increases in business activities, Zhao said.
The sub-indexes for business activities in telecommunications and satellite transmission as well as financial services came in at above 58, indicating steady growth of business volume in these areas, according to Zhao.
NBS data also showed weakening performances in China's construction industry due to seasonal factors such as the Spring Festival holiday, with the sub-index for business activities declining to 54.7 in February from 60 a month earlier.
Yet, the construction sector logged increases in new orders and business activity anticipation, reflecting recovering demand and bullish market expectations, Zhao said.
Sunday's data also showed the PMI for China's manufacturing sector stood at 50.6 in February, edging down from 51.3 of January.