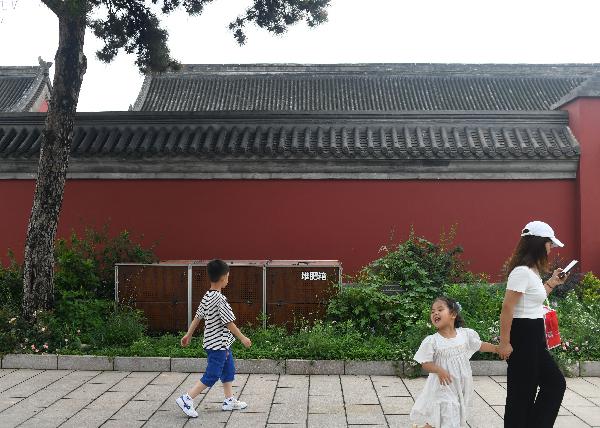 BEIJING, July 20 (Xinhua) -- Beijing's GDP totaled 1.92 trillion yuan (about 297 billion U.S. dollars) in the first half of 2021, up 13.4 percent year on year, local authorities said Monday.
The added value of secondary industry in Beijing soared 32.5 percent to 329.3 billion yuan in the first six months of the year, while that of the city's tertiary industry rose 10.1 percent to 1.6 trillion yuan, according to a press conference organized by the municipal government on Monday.
The capital city saw its investment in fixed assets increase 9.2 percent year on year in the period. Its total consumption volume registered a robust growth of 22.1 percent.