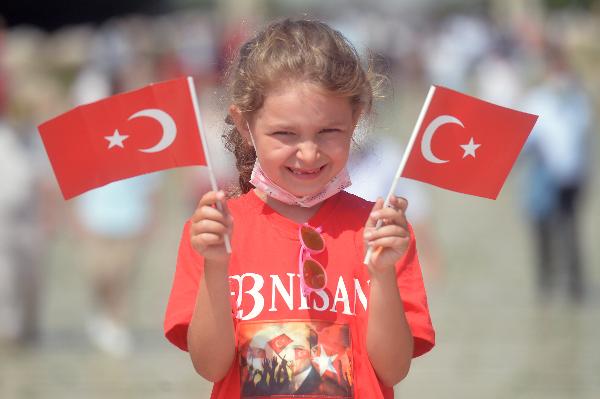 ISTANBUL, Nov. 2 (Xinhua) -- Seeking a strong presence in China, one of the world's largest dairy importers, Turkish dairy producers hope to increase their exports to China to a significant level in 2022 as the business is recovering amid the COVID-19 pandemic.
In May 2020, Turkish exporters enthusiastically welcomed China's green-light for Turkey's milk and dairy exports, which have been a lifeline for the producers beset by the fallout of the global health crisis.
Initially, a total of 54 Turkish companies were authorized to export dairy products to China. The number increased to 56 after two more companies were added to the list later, official data show.
Bedri Girit, chairman of the Aegean Fisheries and Animal Products Exporters' Association, said that exports from Turkey to China are expected to be worth 80 million U.S. dollars this year.
"For 2022, we have bigger projections. We plan dairy products exports to China to be around 180 million dollars, and thus we will maintain a permanent presence in this huge market," he told Xinhua.
The chairman said that Turkey has also started to export Labne, a soft cheese, similar in texture to cream cheese made from strained yogurt, and also Mozzarella, to China.
"We aspire to add more firms to the list of exporters to China," Girit said, adding that Turkish exporters have to make the most of the Chinese market by exporting quality products to China.
In the central province of Karaman, milk producers are very satisfied with their cooperation with China. In 2020, three firms from the province exported 3,000 tonnes of milk powder and other dairy products to China, according to the local producers union.
Sait Koken, finance manager of Slava Milk, a Karaman-based company, recently told the local press that China is a "huge and serious" market with strict quality standards.
"So if we want a sustainable presence, we must meet their requirements," he stressed.
In recent years, bilateral relations between Turkey and China have improved significantly in the economic, commerce, tourism, and transportation areas.