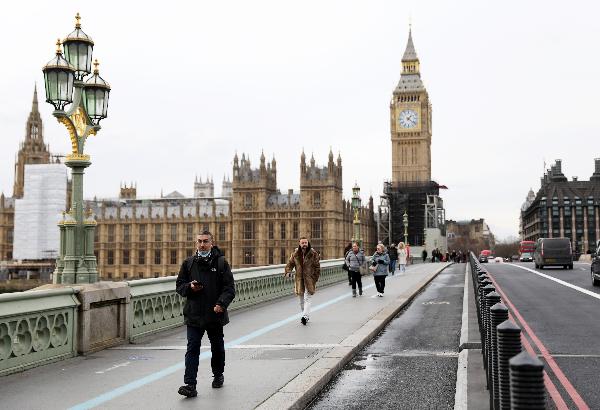 LONDON, Feb. 16 (Xinhua) -- Britain relied on China more than ever before in 2021 in terms of trade, as Chinese goods accounted for a seventh of all British imports, The Telegraph has reported.
"Dependency on China has steadily grown over the past decade and reached a record high of 14 pct of total imports in 2021," Ana Boata, an economist at credit insurance company Euler Hermes, was quoted by the British newspaper on Friday as saying.
China exported 63.5 billion pounds of goods to Britain last year, about 12 billion pounds more than from Germany and 26 billion pounds more than from the United States, said the report, citing the latest statistics.