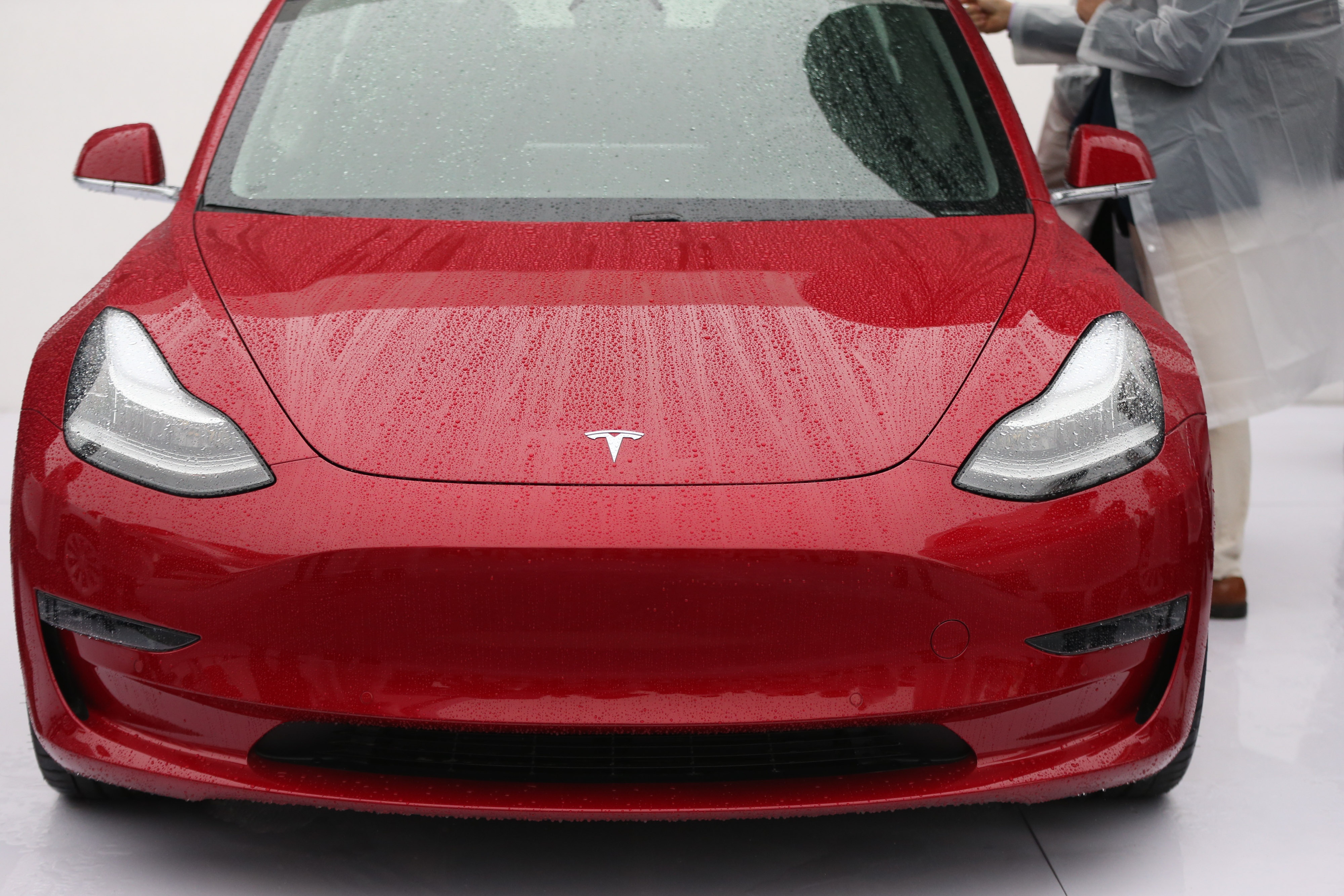 A Tesla Model 3 is displayed at the groundbreaking ceremony of Tesla Shanghai Gigafactory in Shanghai, east China, Jan. 7, 2019. (Xinhua/Ding Ting)
SHANGHAI, April 5 (Xinhua) -- Shanghai has maintained rapid growth in the number of new energy vehicles (NEVs), with 70,000 new cars registered in 2018, a research institute said.
The growth speed of private vehicles in Shanghai slowed down for the second year, reaching 5.11 million in 2018, a year-on-year increase of 420,000, said a report published by the Shanghai urban and rural construction and transport development research institute.
About 240,000 of the cars are NEVs, a year on year growth of 20 percent, the institute said.
Though Shanghai has maintained a steady expansion of 400,000 private cars every year, fewer people, especially new owners, actually drive their cars on weekdays. Only half of the new cars hit the road on weekdays, the report said.
Daily traffic pressure in the downtown area is stable, but congestion in the suburbs is expected to increase, the report said.
To cope with the shortage of parking spaces, Shanghai is promoting the sharing of parking lots and adding new spaces.