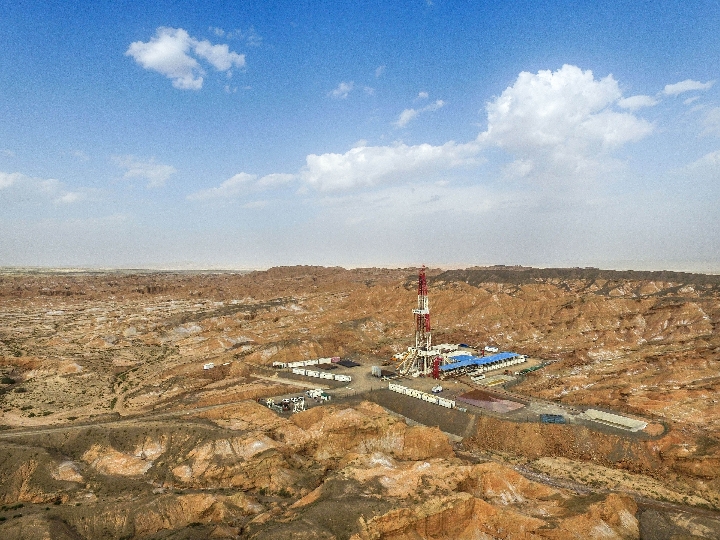 Photo taken on July 7, 2017 shows Keshen 605 well at the Tarim Oilfield in Aksu, northwest China's Xinjiang Uygur Autonomous Region. (Xinhua/Shen Hong)
URUMQI, May 30 (Xinhua) -- The Xinjiang branch of PetroChina, China's largest oil and gas producer, said Thursday that they had sped up the exploitation of shale oil in a large deposit this year.
The Xinjiang Oilfield Company said they had drilled 47 wells in the Jimsar shale oil reservoir, containing about 1 billion tonnes of oil, this year, with eight wells already completed.
The company plans to drill nearly 100 wells in total.
A high-yield well was discovered in the reservoir in 2012, and the oil reserves were ascertained in 2017.
According to the company's development plan, the Jimsar shale oil reservoir will produce 1 million tons of crude oil in 2021, and 2 million tons in 2025 and keep stable production for nine years.