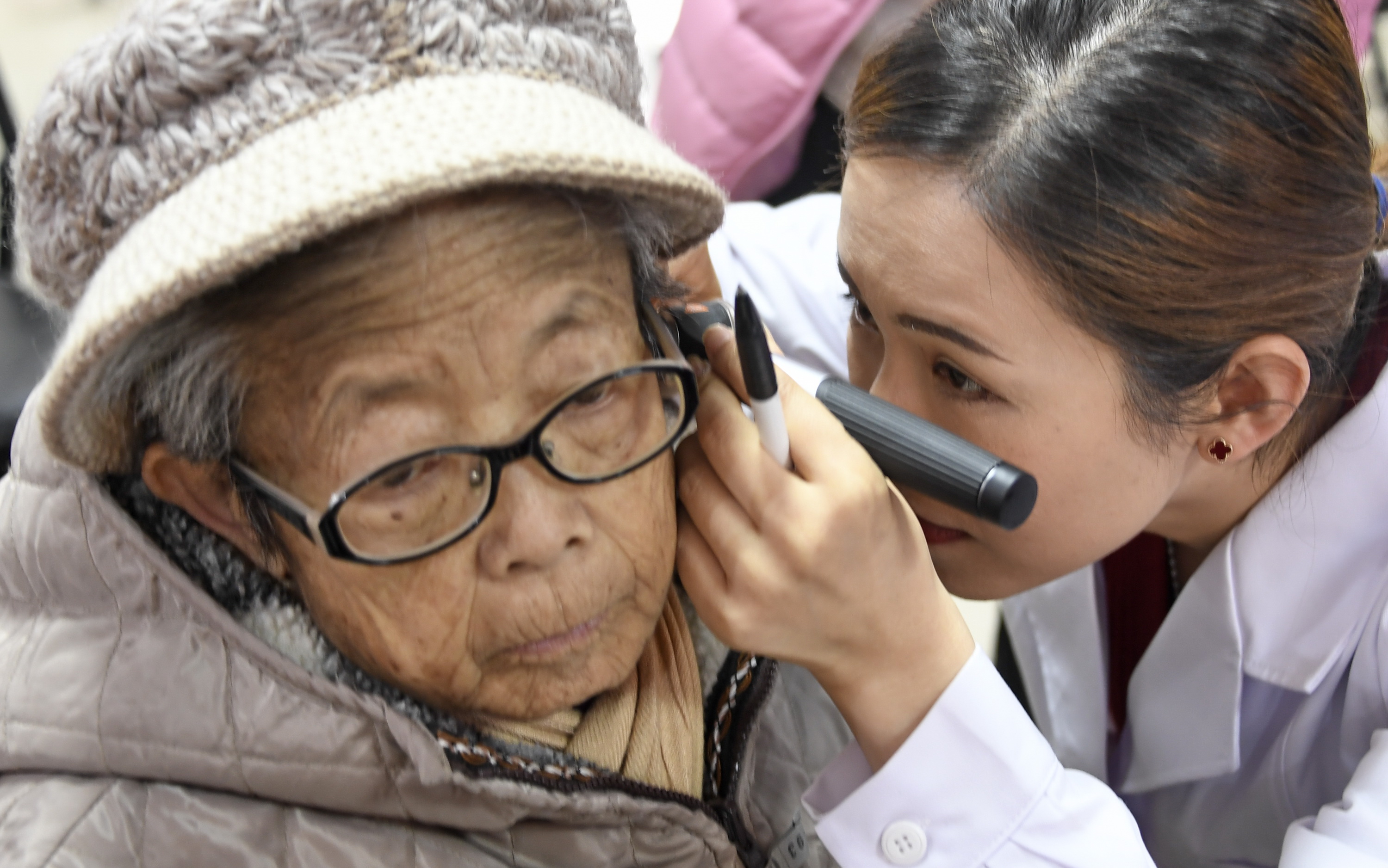 A medical volunteer performs an ear canal test on a senior citizen during a charity event held in Fengtai District of Beijing on March 3, 2019, China's National Ear Care Day. (Xinhua/Li Xin)
BEIJING, May 26 (Xinhua) -- China has improved medical services for its expanding senior population, according to the country's health authorities.
China has 276 medical institutes that offered hospice care while geriatric clinics can be found in 1,519 medical institutes, said the National Health Commission (NHC) in its annual healthcare progress report for 2018.
China's population is greying, with about 170 million people reaching the age of 65. The NHC report said the seniors made up more than 29 percent of the total in-patient population.
Trial programs of integrating medical and elderly care services have been rolled out in 90 cities. In the meantime, work on smart senior care continues to be pushed forward, the report added.