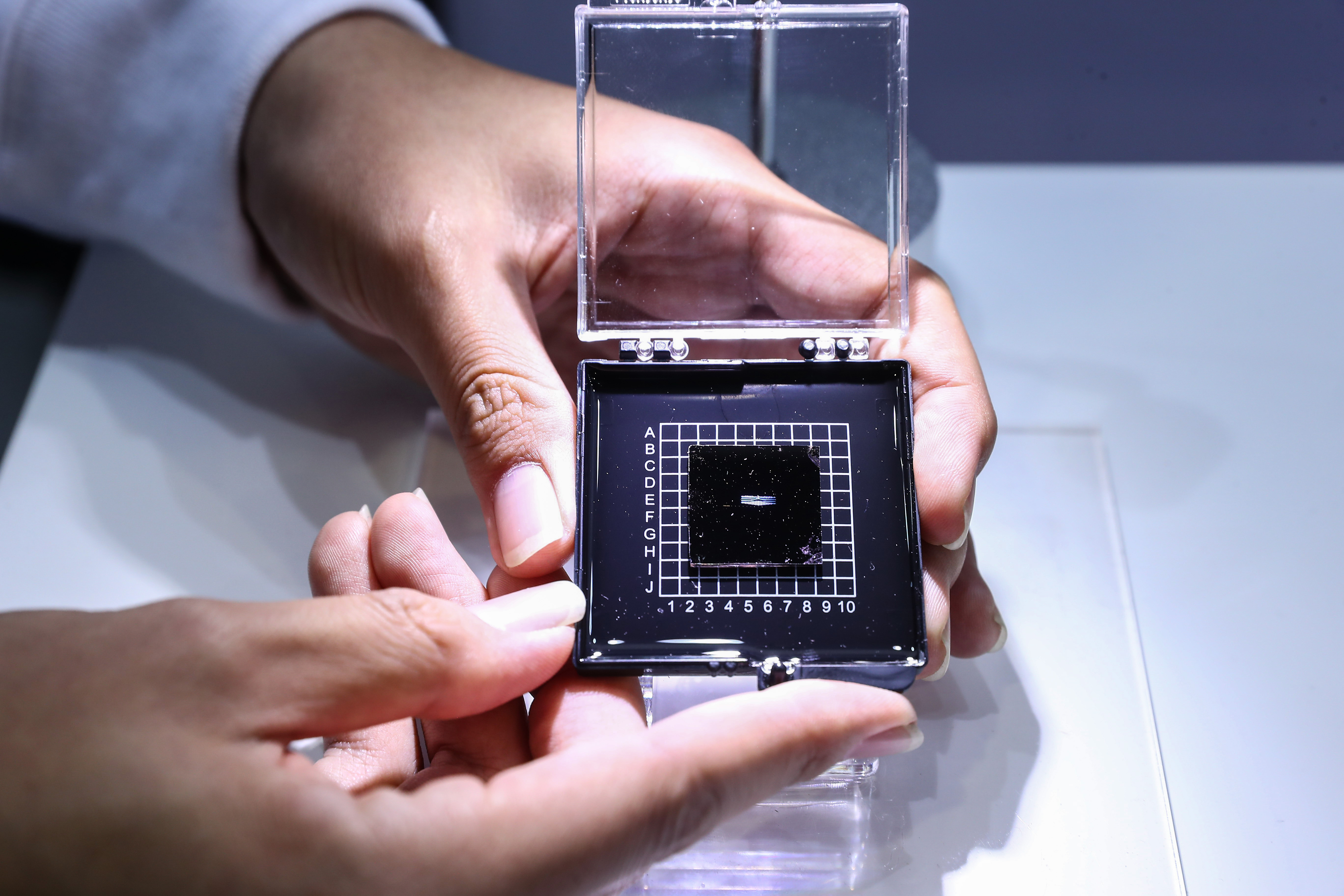 A staff member shows a photonic AI chip during a press preview of the 2018 National Mass Innovation and Entrepreneurship Week in Beijing, capital of China, Oct. 8, 2018. (Xinhua/Zhang Yuwei)
BEIJING, May 27 (Xinhua) -- China has made progress in its integrated circuit industry and vowed to share opportunities with other nations, a senior official said.
The industry maintained an annual growth rate of above 20 percent in 2012-2018, with sales reaching 653.2 billion yuan (about 94.77 billion U.S. dollars) last year, according to Wang Zhijun, vice minister of industry and information technology.
The country has seen constant progress in its chip design, manufacturing and test technologies, Wang told Xinhua in an interview.
For example, he said Kirin 980 mobile phone chip developed by HiSilicon, Huawei's chipset subsidiary, is manufactured by the cutting edge 7nm process.
Stressing the industry's high level of globalization, Wang said recent U.S. moves had disrupted the order and international division of labor in the industry, reduced the efficiency of resource allocation, and hindered the industry's stable development worldwide.
Looking ahead, China will be more integrated into the global ecosystem of the industry and seek further development in opening-up, innovation and cooperation, Wang said.
The country will continue improving its the business environment, treating domestic and foreign investors equally and strengthening the protection of intellectual property rights to share with the world the opportunities provided by the Chinese market, he added.