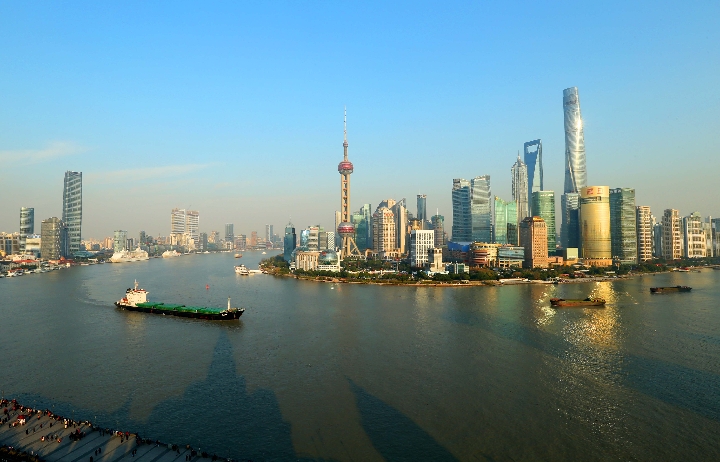 Photo taken on Dec. 21, 2017 shows the view of Lujiazui from Shanghai Customs House at the Bund in east China's Shanghai. (Xinhua/Ren Long)
BEIJING, May 13 (Xinhua) -- China's private companies issued more bonds with lower costs in April amid government efforts to ease the financing strain of cash-starved firms.
In April, China's private firms raised 66.1 billion yuan (9.7 billion U.S. dollars) through bond issuance, up 10 percent month on month, according to data from the People's Bank of China (PBOC).
Net financing via bonds stood at 15.9 billion yuan in April, the first time this year that bond issuance surpassed repayment, indicating that policies to support private sector financing have gradually taken effect, according to the central bank.
China's private companies are playing an increasingly important role in contributing to economic growth, but they have traditionally faced difficulties in getting bank loans.
To tackle their financing bottleneck, authorities have rolled out a series of measures, including introducing credit risk mitigation warrants to support debt financing by private firms.
In the first four months, the country's private firms issued bonds totaling 205.3 billion yuan, a relatively high number compared with the 2017 and 2018 levels, said Zou Lan, an official with the PBOC.
In April, private companies issued bonds at a weighted average rate of 5.56 percent, 64 basis points lower than that in January.