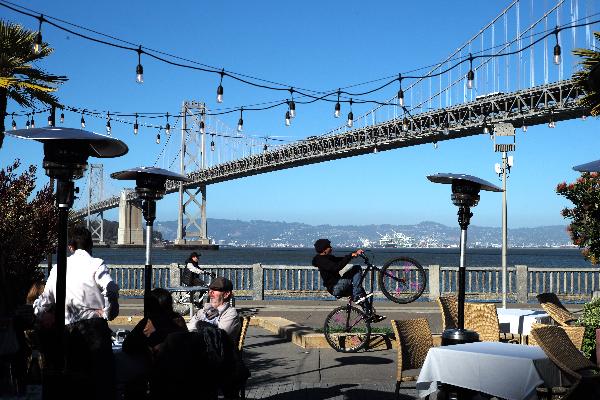 HOUSTON, June 7 (Xinhua) -- U.S. natural gas exports reached record high in 2020, the U.S. Energy Information Administration (EIA) said on Monday.
U.S. natural gas exports increased to a record-high 5.3 trillion cubic feet (Tcf) in 2020, up 13 percent from 2019, the agency said.
U.S. exports of natural gas have grown substantially over the past decade, and in 2017, exports surpassed imports of natural gas for the first time since 1957. About 55 percent of U.S. natural gas exports in 2020 were sent by pipeline to Mexico and Canada. Most of the rest was shipped overseas as liquefied natural gas (LNG). U.S. LNG exports also increased to a record high in 2020, and almost half went to Asia, according to EIA.
Natural gas imports in 2020 decreased to less than 2.6 Tcf, the lowest level since 1993. Nearly all U.S. natural gas imports originate from Canada.
In 2020, the natural gas consumption by the U.S. electric power sector also reached record high, up 3 percent compared with 2019, EIA said.
Natural gas has become an increasingly important source of energy for U.S. electricity over the past several years. Natural gas has remained the primary source of electricity generation in the country since it surpassed coal in 2016.